What is tooth whitening? Tooth whitening lightens the teeth and helps remove stains and discoloration. Among cosmetic dentistry procedures, tooth whitening is possibly the most cost-effective and rapid way to change the appearance of your teeth. So far, it is among the most popular cosmetic dental procedures because it can greatly change and improved your smile into a captivating one.
Thus, if you are one of those who have stained teeth, it would be best for you to get an appointment with the experts at Del Mar Highlands Dentistry as soon as possible. Why the hurry?  It's because stained teeth are embarrassing. It makes you look older than your age and untidy. Such appearance of an aged look can lose your self-confidence as well as deprived you to open your mouth for a ready smile to everyone in the crowd of your friends. This is how great is the havoc that stained teeth can create in one's life that questions raised as to how is it originated. They are from:
Smoking
Drinking dark-colored liquids such as coffee, cola, tea and red wine
Not taking good care of your teeth
Using medications
Older dental restorations
Aging
With the advance technology of teeth whitening, one has not to lose hope.Its discovery has opened the doors to those who thought they could not show that vibrant smile forever. How is this teeth whitening done? Whitening can be done in the dental office or at home. But before the procedure, treatment for cavities should be undergone first. This is because if teeth whitening are done with untreated cavities, the whitening solution can pass through decayed areas and reach the inner parts of the tooth.
In this case, if your gums have declined, the roots that are exposed from your teeth will be penetrated by the whitening solution, which will result in discoloration of your teeth to yellow. In this, it will not be possible to whiten your teeth with any whitening products thus would make the process unsuccessful.
Whitening can be done in the dental office or at home. For in-office whitening the steps to be done are:
Taking a photo of the teeth is taken to monitor the progress of the treatment
The dentist examines the teeth will ask questions regarding the cause of the stains.
Cleaning of the teeth takes place by the cosmetic dentist preferably from Del MarHighlands Dentistry. In the process, the plaques are gently removed from the patient's teeth and along the gumline. The film of bacteria, food and other substances that build up on your teeth constitute the plaque that supplies the staining.
A peroxide-based gel is applied to the teeth. This gel contains a professional strength whitening agent that is more effective than those available for in-home tooth whitening.
Finally, a special laser is used to activate the bleaching agents in the gel. While this light is applied, the patient is made to recline in a treatment chair for roughly an hour. After the procedure, one is assured of teeth that look vibrant and bright. In rare cases dark or deep stains are not Thus the procedure may need to be repeated to remove the stains fully.
Precautions are to be followed once you've completed a whitening treatment to preserve its effects, as follows:
Avoid drinks and foods that can cause discoloration like coffee, tea, wine, sports drinks, hard candy, berries, and tomato sauce.
When drinking beverages, use a straw to keep stain-causing dyes away from your teeth.
Quit smoking as smoking tobacco can cause teeth discoloration.
For satisfactory results on whitening your teeth, avail the services of dentists from Del Mar Highlands Dentistry. With us, satisfaction is at all times guaranteed.
Make an Appointment
We will do our best to accommodate your busy schedule. Schedule an appointment today!
Schedule Now
Services
We provide comprehensive oral health care for all of our clients. Learn more about all the services we provide.
Read More
Testimonial
"I had a great experience here with the friendly staff, informative Dentist, and state of the art equipment and procedures. I will be back for sure."

– Robert B.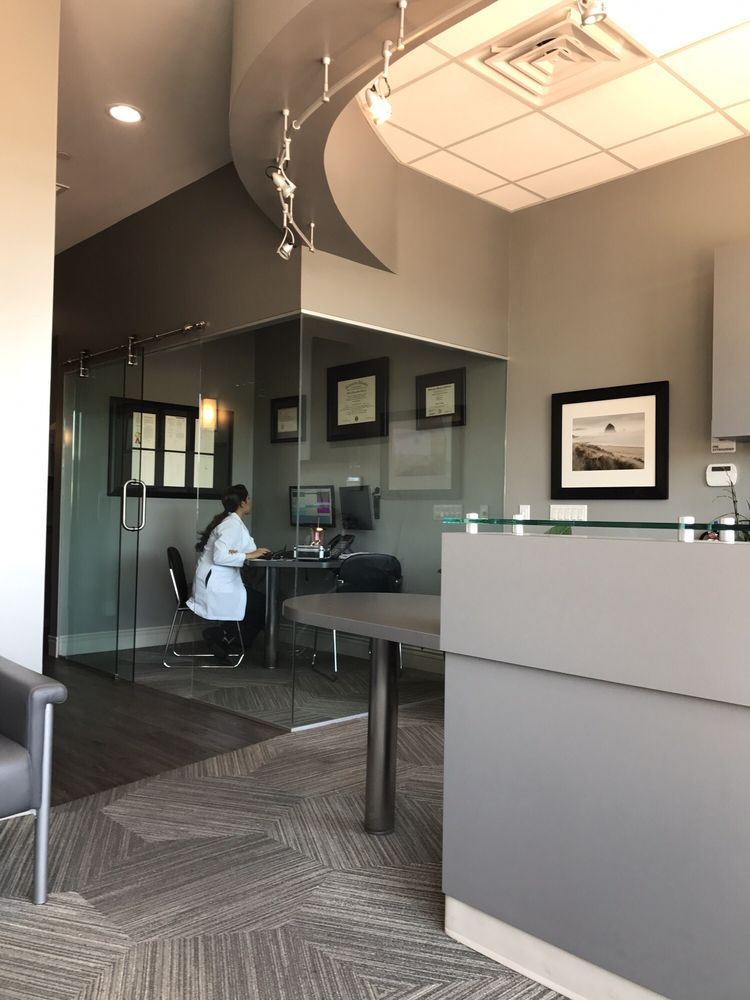 Del Mar Dentist Highlands Dentistry
24 reviews
12925 El Camino Real
Ste J22
San Diego, CA 92130

REQUEST_DENIED: You must enable Billing on the Google Cloud Project at https://console.cloud.google.com/project/_/billing/enable Learn more at https://developers.google.com/maps/gmp-get-started