Dentists always set aside time for emergency cases, aside from their regular cleanings and examinations. Emergy cases involve patients who need urgent treatment for various dental problems, including misplaced, loose, or fractured teeth. To cater apatient's emergency needs, dentists provide contact numbers for their easy and immediate reach.
Here are some guidelines on how to react in case of common dental emergencies:
Knocked-Out Tooth
When a tooth is knocked out, this requires an immediate emergency dental attention. It is precarious to save a knocked-out tooth, thus quick action should be done about it in the most possible time. With the expertise of a dentist, the tooth can most likely be reinserted and saved. In case a tooth of yours is knocked out or completely removed, rinse it gently with plain water and handle it gently by its crown. Take extra precaution in the handling of your tooth. It should not be handled by the bottom of the tooth.  After rinsing, place the tooth back in the socket and try to bite down to make sure it is fully inserted.  If the tooth cannot gain access to the socket, soak it in milk until you get your emergency appointment with your dentist.
Loose or Misaligned Tooth
There are times when a tooth becomes loose or got knocked out of alignment. When this happens, you need to see your dentist immediately.  For the meantime that you had not yet met your dentist, put the tooth back in place usinga finger in a very light pressure, and bite down to keep the tooth from varying its position.
Chipped, Cracked or Broken Tooth
Severely chipped, cracked, or broken tooth to the extent causes pain is a dental emergency. In the meantime, take acetaminophen to relieve the pain. Precaution is given not to use a topical dental anesthetic as it would burn the gum tissue. In most cases, this would hinder the effort to save the damaged tooth. If addressed quickly, an appointment with Del Mar HighlandsDentistry can save the damaged tooth, by applying a filling or a crown. However, in some cases severely chipped, cracked or broken tooth is beyond repair, cannot be saved, thus has to be removed immediately by a dentist.
While facing a dental emergency can be frightening, the assistance of people from Del Mar Highlands Dentistry can be a great relief knowing in advance how to react and make the right decision at this critical time. This may even help save your dental health.
If a dental emergency could ever happen to you, and you got the situation reasonably under control at home,  you  can call Del Mar Highlands Dentistry to instruct you on whether or not you need to head straight in, or if you can wait, as well as what steps you can take to help remedy the situation in the meantime.
Make an Appointment
We will do our best to accommodate your busy schedule. Schedule an appointment today!
Schedule Now
Services
We provide comprehensive oral health care for all of our clients. Learn more about all the services we provide.
Read More
Testimonial
"I had a great experience here with the friendly staff, informative Dentist, and state of the art equipment and procedures. I will be back for sure."

– Robert B.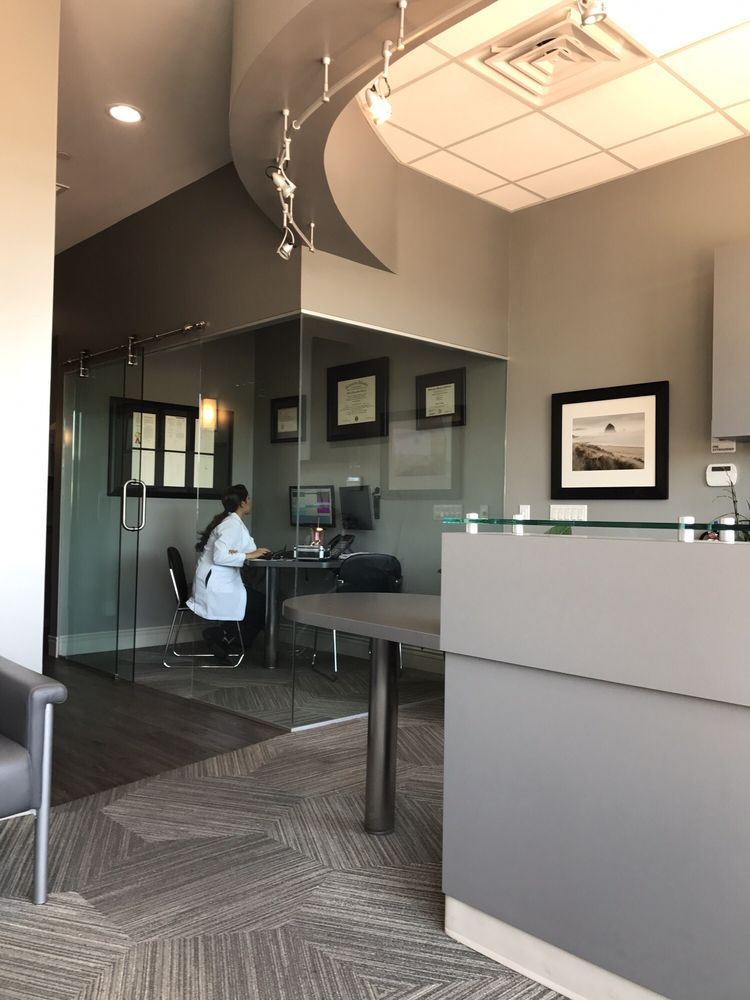 Del Mar Dentist Highlands Dentistry
24 reviews
12925 El Camino Real
Ste J22
San Diego, CA 92130

REQUEST_DENIED: You must enable Billing on the Google Cloud Project at https://console.cloud.google.com/project/_/billing/enable Learn more at https://developers.google.com/maps/gmp-get-started