Gingivitis is caused by bacteria, which if taken for granted and left untreated will aggravate the gums and can lead to a more serious infection known as periodontitis.  Periodontitis is an infection that harms the soft tissue of the gums and bone supporting the teeth. Due to this, the tooth will loosen its attachment to the gum, become unstable and will ultimately separate from the gums. To some extent, the infection would result to even loss of jaw bone structure. Gingivitis is a painless condition that a person who has it will not be aware of its occurrence. According to a recent study, 75% of adults have this gum disease, and 25% are to children.
What causes Gingivitis? Gingivitis emanates from the food that we eat in which some are trapped in a small space called a sulcus. The sulcus is a small space formed from gums attached to the teeth at a lower point and the gum edges that we see. Foods that are trapped in this space turns into bacteria; that can cause gum infection or gingivitis. Plaque, a thin film of bacteria can cause gingivitis too. If it is not brushed, it constantly forms on the surface of your teeth and advances to harden and become tartar.  When this plaque extends below the gum line, the infection will develop to gingivitis.
Some people cannot detect gingivitis right away because it is possible to have gum disease without symptoms. For precautions, if you experience the following symptoms, it's recommended to see your dentist immediately for early treatment:
Swollen, red color tender gums
Bleeding gums after a brush on the teeth.
Pulling off the teeth from the gums
Teeth that are loosened from the gums
Change of teeth's fitting
Presence of pus between teeth and gums
Gums are painful when chewing
Teeth becomes sensitive
Abnormal fitting of partial dentures
Foul odor that comes from the mouth even after thorough brushing of teeth
Gingivitis can harm not just your dental health but can also affect your well-being negatively. Thus it is a great advantage to find means to prevent it as early as possible. Del Mar Highlands Dentistry with all its sincere aim to protect everyone's dental health reminds you to:
Maintain proper and consistent oral hygiene.
Eat a balanced diet.
Visit the dentist regularly.
Floss daily in addition to brushing the teeth to reduce the plaque and growth of bacteria. For better result, as recent studies showed, the use of chlorhexidine in brushing and rinsing the teeth can be of great help.
Brush the teeth with fluoride dentifrice; if early signs of gingivitis are felt. Fluoride dentifrice will aid in hardening the gums, thus slowing down the progress of the disease. We also suggest the use of an electric toothbrush, which has more benefits over manual brushing.
Often has been said that prevention is better than cure. As part of the prevention, it is essential to schedule a visit to your dentist to examine and determine your dental health. Del Mar Highlands Dentistry is one who can give you this feat.
Make an Appointment
We will do our best to accommodate your busy schedule. Schedule an appointment today!
Schedule Now
Services
We provide comprehensive oral health care for all of our clients. Learn more about all the services we provide.
Read More
Testimonial
"I had a great experience here with the friendly staff, informative Dentist, and state of the art equipment and procedures. I will be back for sure."

– Robert B.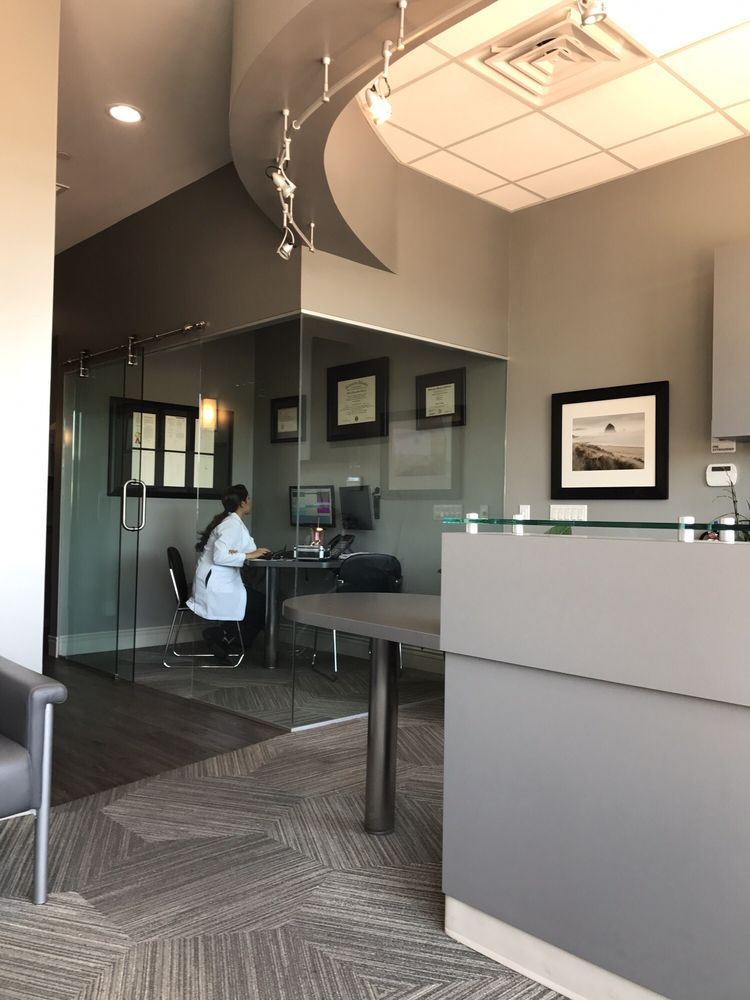 Del Mar Dentist Highlands Dentistry
24 reviews
12925 El Camino Real
Ste J22
San Diego, CA 92130

REQUEST_DENIED: You must enable Billing on the Google Cloud Project at https://console.cloud.google.com/project/_/billing/enable Learn more at https://developers.google.com/maps/gmp-get-started