Dental implants include scientific discovery, research, and knowledge as well as the application in clinical practice as with most treatment procedures in dentistry today. The practice of implant dentistry requires expertise in planning, surgery, and tooth restoration; it is as much about art and experience as it is about science.
Dental implants are the modern alternative for permanent tooth replacement.  With dental implants, your dentist can make replacement teeth, which look and function just like your natural teeth.  They are an incredible answer for any individual who needs to replace one tooth, several teeth, or even all their teeth!
Missing teeth or a poor fitting and uncomfortable denture can hurt your confidence and make life difficult in various ways.  It's difficult to appreciate some of the little things in life, and some of the big things too if you suffer from tooth loss or denture problems.  Does any of this sound familiar?
You have trouble eating nutritious and delicious foods that you enjoy, like salad and steak.
You worry about the way your teeth look, that you are deprived to laugh and smile, during important events, like parties and weddings.
Your poorly fitting denture affects your self-confidence and builds insecurity of everything that your mouth can do from eating, laughing, smiling, or even talking with the fear that anytime your denture will come loose and slip.
You just wear it when you need to because your denture is so uncomfortable and even you experience excruciating pain.
All of the above can be very frustrating, but it is not hopeless. With Del Mar Highlands Dental Implants, we are no longer limited to uncomfortable and tedious dentures. Today's standard practice is the dental implant procedures which have been rapidly increasing in popularity over the last several years. They are the modern alternative for permanent tooth replacement. This development in dental technology is far better than different treatments for various reasons:
It is anchored to your jaw and looks and feels most like a real tooth. Not just does a dental implant help to replace the visible portion of your tooth, it goes about as a replacement for the tooth root also, ensuring and guaranteeing that it both looks and feels like a natural tooth, that is why dental implants most precisely copy of your natural teeth.
You don't have to worry or be humiliated over how your smile looks once your dental implant has been placed. They won't loosen like regular dentures, and you will have the capacity to eat and drink the way you normally would. However, you will need to keep up your regular cleaning and have them examined twice a year.
Dental implants permit you to ensure and protect your bone and facial structure. Without your teeth, your bone structure can deteriorate or weaken. In the end, this will prompt changes in your facial appearance and the shape of your smiles. They will keep a further bone loss that is caused by missing teeth.
They stay in your mouth, and you brush and floss them the same way you would your normal teeth. Since they're permanent, you'll never need to remove your dental implants, and they additionally won't loosen. This means you can keep and continue to eat your favorite foods without any worries. On the other hand, with dentures,you need to remove them when cleaning and your consumption of foods are restricted.
Cavities don't occur in the crowns that top dental implants; however, despite everything, you'll have to clean and care for them the way you would regular teeth. You'll additionally need to keep regular appointments with your dentist for a cleaning. You must maintain a clean and healthy mouth so that the implants stay clean.
When you wear dental implants, they won't move when you talk or smile. You'll never have to worry about using creams or gels that taste awful. There won't be any clicking or moving when you have discussions with others. They will make you feel more secure and comfortable than wearing dentures.
Replacing your missing teeth with a dental implant not just helps to protect your bone and facial structure. But it can also help to keep your remaining natural teeth healthy. Unlike dental bridges, which require the removal of healthy enamel from the surrounding teeth, a dental implant requires no such thing. A dental implant also prevents your remaining teeth from shifting out of place to fill the gap left by the missing tooth.
In the past, there were restricted alternatives when you lost a tooth, and these choices each have drawbacks.  Now, dental implants can help you take care of everyone on all these issues, permanently, and without the drawbacks. The competent dentists at Del Mar Highlands Dental Implants can enlighten you about all the options available with dental implants. Go and start enjoying life again!
Make an Appointment
We will do our best to accommodate your busy schedule. Schedule an appointment today!
Schedule Now
Services
We provide comprehensive oral health care for all of our clients. Learn more about all the services we provide.
Read More
Testimonial
"I had a great experience here with the friendly staff, informative Dentist, and state of the art equipment and procedures. I will be back for sure."

– Robert B.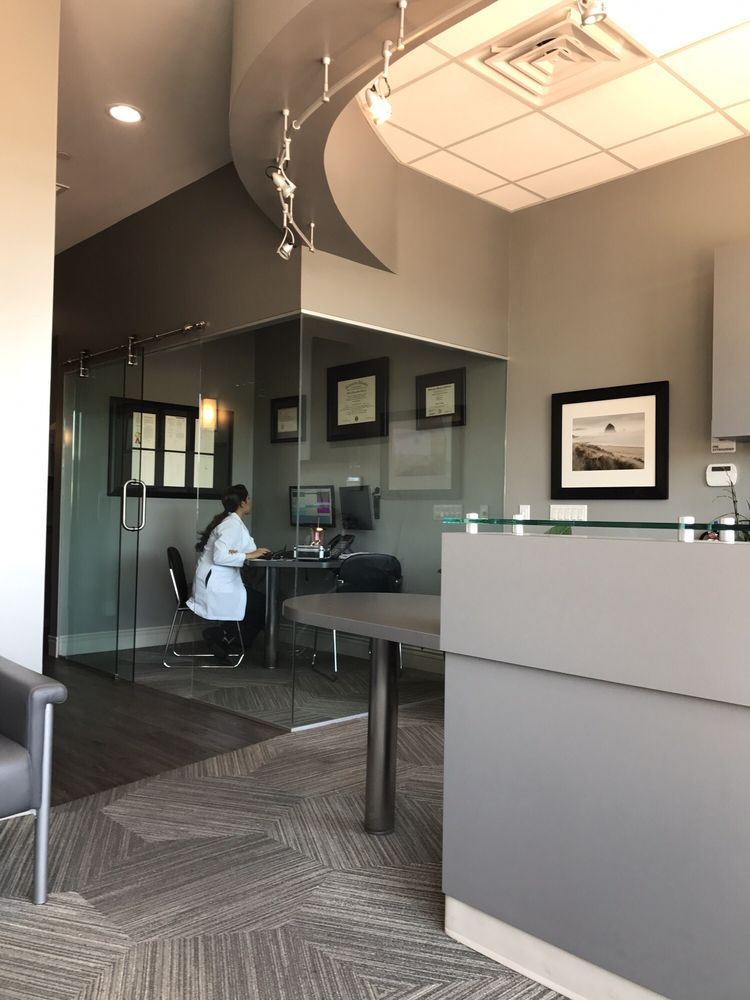 Del Mar Dentist Highlands Dentistry
24 reviews
12925 El Camino Real
Ste J22
San Diego, CA 92130

REQUEST_DENIED: You must enable Billing on the Google Cloud Project at https://console.cloud.google.com/project/_/billing/enable Learn more at https://developers.google.com/maps/gmp-get-started