Does your child need braces? Do you have concerns and questions about this orthodontic treatment? Read on as we compiled the most widely talked about concerns and questions about braces and along with their answers, of course.
When is the ideal time for my child to get braces?
In most cases, it is wise to hold up until a kid has built up the greater part of his or her adult teeth before undergoing any orthodontic treatment. However, there are special situations where young children require early orthodontic intervention. The best way to know when the time is a good fit for your child is to work closely with your family dentist and orthodontist.
How much do braces cost?
Most people spend between $4,000 to $10,000 on braces and other orthodontic treatment. If you find this too expensive, you can look orthodontic dental insurance or orthodontics financing to balance the expense.
What are invisible braces?
Invisalign invisible braces are a good answer for some teenagers and adults who wish to straighten their teeth without the hassle and appearance of traditional braces. They take the same measure of time to straighten teeth as do traditional braces, and the expense is generally the same. However, Invisalign works for individuals who don't have great orthodontic needs. To know if Invisalign is a good fit for you, plan a consultation with our Solana Beach Invisalign dentist.
What foods should I avoid and eat while wearing braces?
When in doubt, any food that is especially hard, chewy, or sticky is not a smart thought to eat with braces. The brackets of braces can easily break, and wires can be bowed when a person eats the wrong food. For a thorough list of foods to maintain and foods that are especially good for your teeth, talk to Solana Beach dentist or orthodontist.
What type of braces is best for me?
Some individuals prefer clear ceramic braces than traditional metal braces for aesthetic reasons. However, ceramic braces are not a solid match for individuals who need extensive repositioning or who have little teeth. Different patients might be very much served by invisible braces by Invisalign®, or with Damon brackets. Undergo a Del Mar dental examination and work with Del Mar Highlands Dentist or orthodontist to know the right braces for you.
I have crooked teeth yet would prefer not to invest time into braces. Is there another alternative?
For patients who have crooked teeth or gaps, porcelain veneers can be your alternative. Veneers are thin shells of porcelain that are fitted to the fronts of teeth to cover imperfections like chips, stains, and even crookedness and gaps. While veneers are not ideal for individuals who need extensive straightening or repositioning, they are a much quicker and more budget-friendly choice for some patients.
Make an Appointment
We will do our best to accommodate your busy schedule. Schedule an appointment today!
Schedule Now
Services
We provide comprehensive oral health care for all of our clients. Learn more about all the services we provide.
Read More
Testimonial
"I had a great experience here with the friendly staff, informative Dentist, and state of the art equipment and procedures. I will be back for sure."

– Robert B.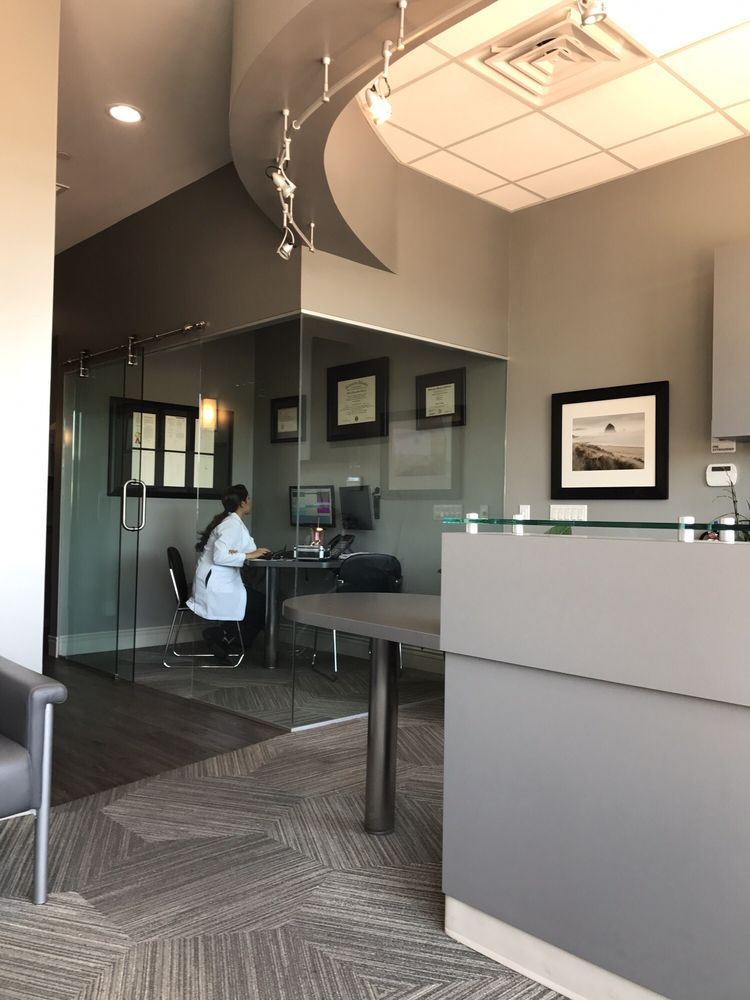 Del Mar Dentist Highlands Dentistry
24 reviews
12925 El Camino Real
Ste J22
San Diego, CA 92130

REQUEST_DENIED: You must enable Billing on the Google Cloud Project at https://console.cloud.google.com/project/_/billing/enable Learn more at https://developers.google.com/maps/gmp-get-started