Dental Care During Pregnancy
The majority of pregnant women don't get the dental care they needed and required, despite the association between oral health and pre-term deliveries.
In 2013, a famous story about a pregnant young lady who suffered a serious infection of her tooth circulated. She was able to find a fourth-year dental student who treated her seriously infected tooth. She tried seeking and demanding dental care from a local emergency dental clinic that treats the infected tooth, on her third attempt there; she learned the dentist would not want to see her because she was pregnant.
She is not the only one who suffers from tooth infection while being pregnant. According to late reports, from the year 2007 to 2009, 56 percent of pregnant women stated that they didn't see a dentist amid pregnancy.
There are many possible reasons why pregnant women didn't receive the care they needed and required during their pregnancy, including:
An OB-GYNE doctor does not normally perform an oral exam during a pregnant woman prenatal visit and may be, pregnant women are of doctor visits.
Some expectant women mistakenly think that dental work can be dangerous during their pregnancy that's why many are afraid to see a dentist.
Finally, with all of the appointments essential during pregnancy, women may not be keen to schedule more time away from family or work for dental care.
Dental Care During Pregnancy
Preventative dental work is important during a woman's pregnancy according to American Pregnancy Association. The rising hormone levels during pregnancy can make gums swell and bleed; this potentially traps food, which is responsible in irritating the gums even more. It is safe for pregnant women to engage in preventative care that reduces gum inflammation.
Studies and reports have shown that inflammation of the gum is one the most common dental infections during pregnancy. When a pregnant woman suffers any dental problems, a pregnant woman's oral health can surely affect the health of her unborn baby. One of the reasons for increased risks of early labor is a dental infection. Through early labor, this can have serious health consequences for both the mother and the child.
Morning sickness for pregnant women are common, vomiting together with morning sickness may cause tooth decay. Dental checkups to assess decay do not pose a problem for pregnant women.
Timing Is Everything
A woman should complete major dental work before she conceives. This is during the phase of planning a pregnancy. During her second trimester of pregnancy, an expectant mother can receive routine of dental exams, cleanings, emergency care, and preventative care; however, as a precautionary measure, the expectant mother should schedule dental care. During the first and third trimester of her pregnancy, the baby experiences developmental spurts, so during this period, an expectant mother should circumvent from dental work during the early and late stages of her pregnancy.
Any questions regarding your general oral health or dental care during pregnancy should be discussed with your dentist, feel free to ask Del Mar Highlands dentist regarding your concerns.
Make an Appointment
We will do our best to accommodate your busy schedule. Schedule an appointment today!
Schedule Now
Services
We provide comprehensive oral health care for all of our clients. Learn more about all the services we provide.
Read More
Testimonial
"I had a great experience here with the friendly staff, informative Dentist, and state of the art equipment and procedures. I will be back for sure."

– Robert B.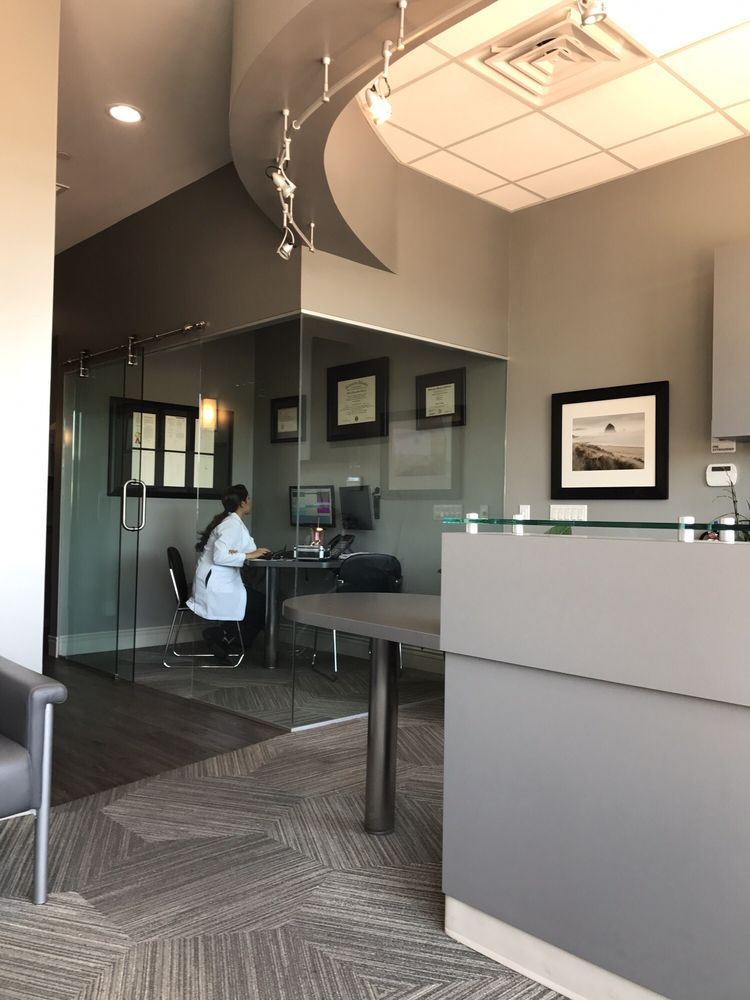 Del Mar Dentist Highlands Dentistry
24 reviews
12925 El Camino Real
Ste J22
San Diego, CA 92130

REQUEST_DENIED: You must enable Billing on the Google Cloud Project at https://console.cloud.google.com/project/_/billing/enable Learn more at https://developers.google.com/maps/gmp-get-started