Is it necessary to use night guard?
The initial sign you may suffer or experience from bruxism – also known as the teeth grinding – is tooth pain or jaw soreness after waking up in the morning. Bruxism is a common dental condition. Teeth grinding or bruxism affects a huge number of adults and children of all ages according to studies. Bruxism cannot be cured. However, there are many ways to reduce or diminish teeth grinding. One of the best methods or techniques for decreasing bruxism is wearing a night guard when you sleep or even when you are resting.
Night Guards Offer Protection
When sleeping or resting, wearing a night guard helps the surfaces of your teeth to prevent from grinding together. Night guards can give you relief from tooth pain, relaxes your jaw muscles, and at the same time, it lessens headaches that result from bruxism.
Grinding can wear down the enamel on your teeth after some time, with serious force your upper and lower teeth move forward and backward. This is not just a cosmetic issue. Exhausted teeth can open the way to a host of other serious dental problems. Increased tooth pain as nerves become exposed and uncovered, which causes persistent teeth grinding. The affected teeth can create and develop temperature sensitivity. After some time, grinding can likewise be caused by cracked or chipped teeth. Grinding will necessitate being fitted with crowns, bridges, or veneers without appropriate and proper treatment. In worst cases, it can also lead to root canals and tooth extractions.
If you opt to use a night guard, it can save you a lot of time and at the same time, a lot of money with regards to dental care. A night guard is also available when you wish to purchase and also night guards are accessible to most of the pharmacies. You can even choose to have a customized night guard, which is specially fitted for your mouth by a dentist at Del Mar Highlands Dentistry. Night guards that are made by your dentist are created and designed based on the impressions made from your mouth. Night guards, which are customized are typically more expensive compared than ones purchased over-the-counter. However, customized night guards feel more comfortable since it is created specifically just for your mouth.
Other Teeth Grinding Treatments
Wearing night guards are not the best answer and solution for everybody. Together with your Del Mar Highlands dentist, you can discuss other treatment options and choices for teeth grinding. If wearing a night guard causes you too much discomfort and an excessive amount of inconvenience, for instance, straightening and fixing misaligned teeth with braces may help alleviate grinding. Stress on the jaw due to misaligned teeth can make the teeth come in contact more than normal. Practicing and rehearsing daily relaxation exercises can lessen stress and can also help you relax jaw muscles and can stop clenching your jaw.
Other tricks to relax your jaw muscle and reduce teeth grinding is changing you eating regimen or prescription. Caffeinated beverages and different stimulants can make your jaw muscles tense. Diminishing your intake can make teeth grinding less successive and less serious.
Make an Appointment
We will do our best to accommodate your busy schedule. Schedule an appointment today!
Schedule Now
Services
We provide comprehensive oral health care for all of our clients. Learn more about all the services we provide.
Read More
Testimonial
"I had a great experience here with the friendly staff, informative Dentist, and state of the art equipment and procedures. I will be back for sure."

– Robert B.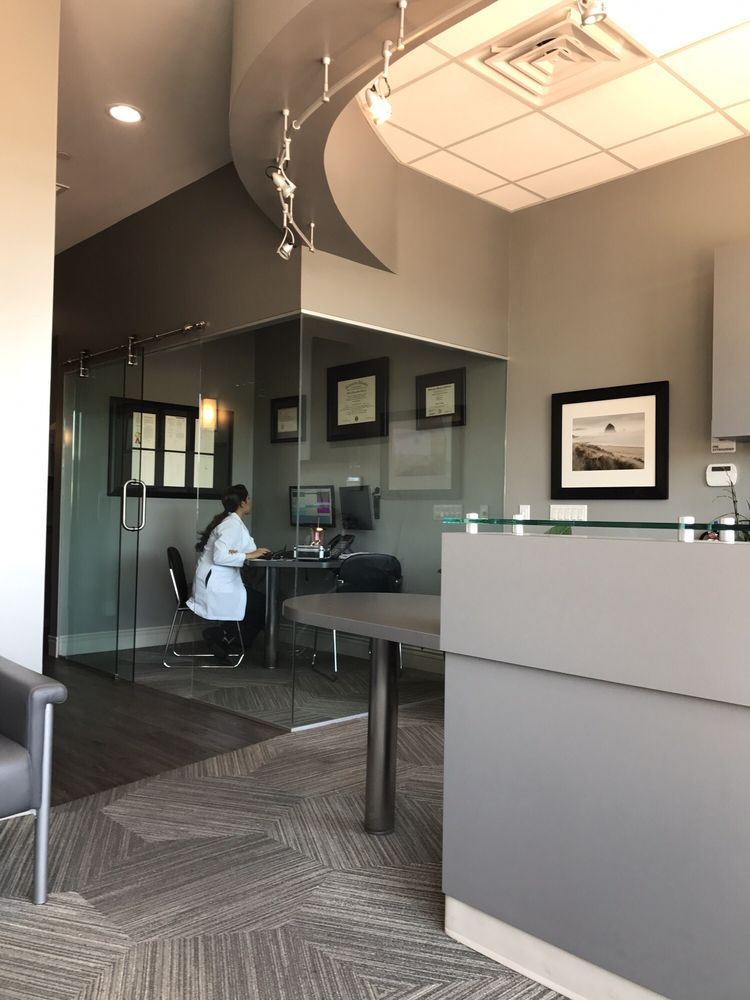 Del Mar Dentist Highlands Dentistry
24 reviews
12925 El Camino Real
Ste J22
San Diego, CA 92130

REQUEST_DENIED: You must enable Billing on the Google Cloud Project at https://console.cloud.google.com/project/_/billing/enable Learn more at https://developers.google.com/maps/gmp-get-started