Facial Pain & Proper Dental Care
Facial pain is frustrating. The feeling it gives can adversely affect your daily activities. Even a slight movement of the head can worsen the pain. The agony usually starts as a slight ache but may eventually develop and form into a sharp, all-expending, severe feeling that makes it hard for you to focus and concentrate on your work or anything.
Facial pain has a wide range of reasons and causes. For example, individuals who are experiencing sinusitis can experience facial pain. An upper respiratory tract infection or nasal injury can likewise cause facial pain. In any case, a primary cause can be attributed to dental abscesses or any tooth infections. Luckily, appropriate and proper oral hygiene and regular scheduled dental examinations can regulate dental infections or abscesses before they gain out of control, or can keep them from happening again and again.
Dental Abscess
When the mouth, jaw, face or throat is adversely affected by a tooth infection or cavity, a dental abscess happens and occurs. This infection can be an indication of medical conditions like diabetes or autoimmune disorders in some instances. Therefore, dental abscess should never be ignored and overlooked. But in most cases, a dental abscess is caused by lack of oral hygiene and proper dental care.
When bacteria from a tooth cavity begin and start to stretch out into the gum line, the throat, the cheek, and the area underneath the tongue or the facial bones or one's jaw, it can result in facial pain. A resulting dental abscess can make gum tissue inflame and can cause uncomfortable unrelenting pressure. Pus or discharges begin to collect and start to gather at the site and turn out to be continuously more painful until the abscess ruptures on its own or is surgically drained as the infection worsens and exacerbate.
The infection or contamination can cause swelling that threatens to hinder the person's airway in a rare occasion. When a person's airway was obstructed due to swelling, it can cause difficulty in breathing, the medical term is dyspnea, and it can turn into a serious medical issue. It is normal for the individual who experiences a dental abscess also to experience general malaise that incorporates sickness, nausea, chills, vomiting, sweats and fever.
A Del Mar Highlands dentist at Del Mar Highlands Dentistry can give a diagnosis and effectively treat a dental abscess right away by performing a root canal, which pulls a tooth. When facial pain is caused by oral infection, treating the said infection with antibiotics is also the best way to ease the infection. However, it is important not to wait too much long before setting or scheduling an appointment with your dentist.
Our Del Mar Highlands Dentistry staffs together with our Del Mar Highlands dentists are dedicated and eager to help you achieve your dental wellness goals and objectives. Our expert dentists can treat your facial pain in no time so you can live life again happily and free of any suffering. Call us today for an appointment!
Make an Appointment
We will do our best to accommodate your busy schedule. Schedule an appointment today!
Schedule Now
Services
We provide comprehensive oral health care for all of our clients. Learn more about all the services we provide.
Read More
Testimonial
"I had a great experience here with the friendly staff, informative Dentist, and state of the art equipment and procedures. I will be back for sure."

– Robert B.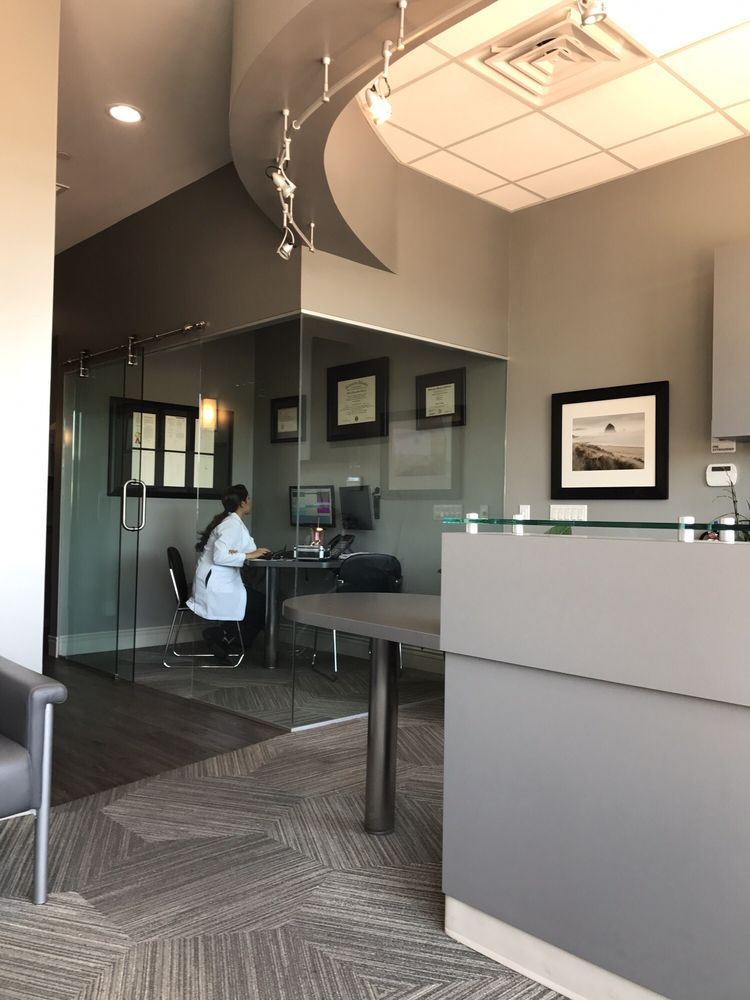 Del Mar Dentist Highlands Dentistry
24 reviews
12925 El Camino Real
Ste J22
San Diego, CA 92130

REQUEST_DENIED: You must enable Billing on the Google Cloud Project at https://console.cloud.google.com/project/_/billing/enable Learn more at https://developers.google.com/maps/gmp-get-started