Save Your Smile with a Mouthguard
A mouthguard, also called as a mouth protector, mouth piece, gumshield, gumguard, nightguard, occlusal splint, bite splint or bite plane,is a protective device. It is a device for the mouth in contact sports that covers the teeth and gums to prevent and reduce injury to the teeth, arches, lips, and gums.
Even how well protected are your knees, joints, and elbows, nothing can be more disastrous than hitting your face with a strong blow during a sports activity. With a strong blow to the face and hitting your mouth, that vibrant smile that you have could be lost forever. Mouthguards play important roles in any physical activity. Thus they are made compulsory to several sports like football, ice hockey, and lacrosse though not so required to sports,whichare played with lower contacts like baseball, soccer, basketball, and gymnastics. In basketball, however, it was observed that players are more likely to experience injury in the face than high-impact players that such, mouthguards are best recommended to them.
The advantage of mouthguards is provenby athletes of all ages, skill levels and types are required to wear this protective device to prevent injuries. A visit at the Del Mar Highlands Dentist Office is of great benefit to recommend to you the right mouth guard for your physical activities and specific dental needs more so to those who have braces or other fixed orthodontic on the lower teeth.
Mouthguards work not only as shock absorbers by dispersing and distributing the force on a collision to prevent concussions but also prevent serious injuries to soft tissues, broken teeth, face and jaw during sports activities. This is by way of fitting the mouthguard around the top row of the teeth to provide a barrier between the teeth or any existing orthodontic appliances and soft tissues of the face like the cheeks, lips, and the tongue.
There are three types of mouthguards, which you can choose according to the degree of comfort that you need and the amount of money that you can spend for it:
Stock – This is a ready-to-wear mouthguard without any additional modification by the wearer. Though affordable, as they are the cheapest type guard, it is not so popular because of its limited sizes available resulting to ill-fitting and discomfort of wearing as it doesn't stay in a place well. Its loose fit forced the athlete to hold the mouthguard in place by gritting his teeth together making it difficult for him to speak and breathe normally. The lack of available sizes provides limited coverage of the back teeth, resulting in only a minimum level of protection.
Boil and Bite – These are the most commonly used type of sports protector. It is estimated that 90% of athletic people wear this type as it can be easily purchased at most drug stores. It can also be well-fitted as it can kowtow to the shape of the mouth and teeth after the process of boiling and then bitten down on. This feature, where it can be modified or altered provides a higher level of protection.
Custom Fitted – These are mouthguards specifically made for the person who orders it, in a dental laboratory. Considered as the best type of guard, it provides the highest level of protection and provides fit and comfort that is excellent, making it the most expensive among the other types of theguard.
The more active people are, the more the need for them to wear mouthguards. In assessing on what type of mouthguard that would fit you, it would be best to visit Del Mar Highlands Dental Office who can adviseyou the best option.
Make an Appointment
We will do our best to accommodate your busy schedule. Schedule an appointment today!
Schedule Now
Services
We provide comprehensive oral health care for all of our clients. Learn more about all the services we provide.
Read More
Testimonial
"I had a great experience here with the friendly staff, informative Dentist, and state of the art equipment and procedures. I will be back for sure."

– Robert B.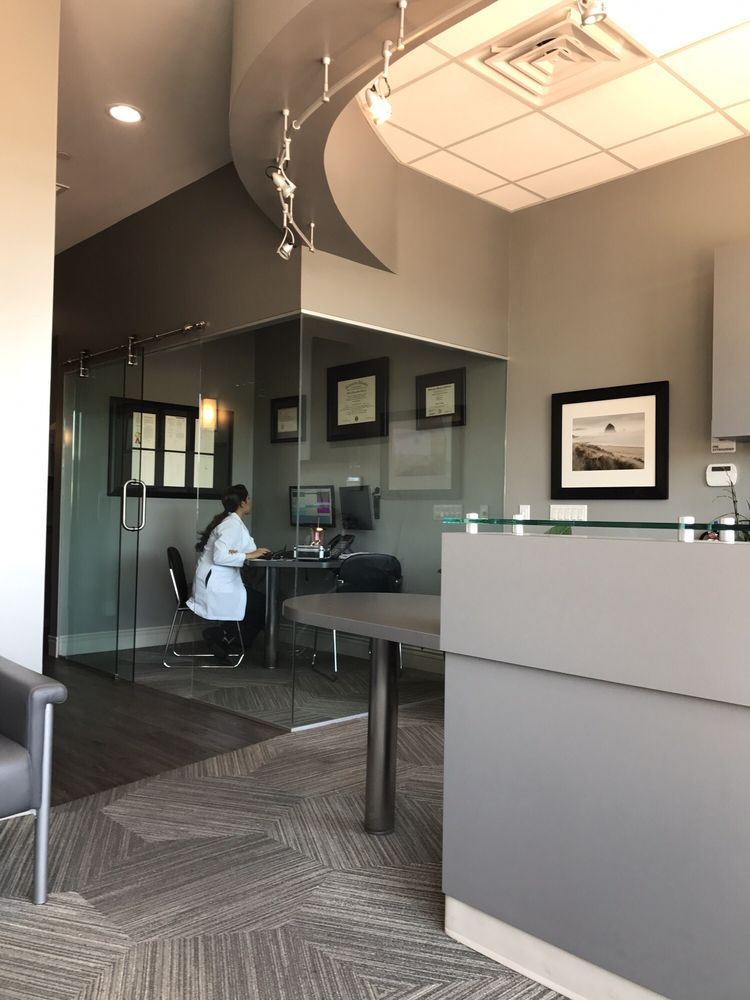 Del Mar Dentist Highlands Dentistry
24 reviews
12925 El Camino Real
Ste J22
San Diego, CA 92130

REQUEST_DENIED: You must enable Billing on the Google Cloud Project at https://console.cloud.google.com/project/_/billing/enable Learn more at https://developers.google.com/maps/gmp-get-started