Cosmetic Dentistry Creates the Smile of Your Dreams
Everyone deserves the smile that they can proudly show to everyone. But so sad to say that there are certain aspects that hinder the freedom of some to do it in their way, particularly due to dental problems of common defects as stained, broken, chipped, cracked and crooked teeth.
On this line of work, Del Mar Highlands Dentistry serves these types of dental procedures:
This is the most common procedure opted by so many patients for the obvious reason that it will convert your yellow, stained teeth to white thus improve the appearance of your face that can now display a smile that can capture everyone's approval.  There are various methods to whiten teeth, such as:
In House
This procedure generally uses a light-cured protective layer that is cautiously applied to the gums and the tips of gums between the teeth, called papilla, to avoid the possibility of chemical burns to the soft tissues. The bleaching agent breaks into the mouth and forms into hydrogen peroxide to whiten the teeth. This chemical is most effective to yellow teeth and least to the original teeth of a grayish color.
Light-accelerated bleaching
This is a method where a laser bleaching uses light energy to accelerate the process of bleaching in a dental office Halogen, LED, or plasma arc are types of energy that can be used in this procedure. With the use of high concentrations of hydroxide peroxide, without light in the bleaching process is now more effective than the use of light, which were found to increase the risk of tooth sensitivity.
Internal bleaching
This is the method done to teeth under root canal treatment that is discolored due to internal staining of the tooth structure by blood and other fluids. Unlike external bleaching, which brightens the outside in of the teeth, internal bleaching brightens teeth from the inside out. The process is cleaning, sealing and filling the root canal with gutta-percha points and placing a peroxide gel or sodium perborate tetrahydrate after a hole has been drilled to the pulp chamber. This purpose is to let the chemicals work right away inside the tooth on the dentin layer.
At home
These are over-the-counter methods used to whiten the teeth using gels, chewing gums, gels, chewing gums, rinses, toothpaste, paint-on films, and whitening strips. Mostly utilized is either carbamide peroxide or hydrogen peroxide.  Although there are some proofs of its capacity to whiten the teeth, there is no evidence of its long-term effectiveness.
Whitening toothpaste
This agent are abrasives, which purpose is to remove stains from the surface of the teeth and not exactly to whiten the teeth. Because they rarely contain bleaching agents like carbamide peroxide and hydrogen peroxide. Whitening toothpaste, unlike bleaches, does not modify the basic color of the teeth.
Natural alternative methods
One method of this is done through the use of malic acid, which is formed from the juice extracted from the apples. This was later found in a study that malic acid is a weak tooth whitening agent as it darkens the tooth's appearance and slowly dissolves the enamel layer of the teeth when consumed excessively. However, apples, celery, and carrots act like natural stain removers as they can increase the production of saliva, which is the self-cleaning agent of the mouth that automatically scrub the teeth clean and white.
These are titanium posts that are drilled into the patient's jawbone through surgery to support the replaced teeth, which are already permanent. This is most beneficial to patients because, unlike dentures that are removable and loosens over time, they are permanently installed thus no need to remove when cleaning. The firm attachment of the teeth to the jawbone produces self-confidence of the patient to eat well, laugh and speak without hesitation and inhibition.
Restorative Dentistry
Cosmetic Dentistry is not only limited to teeth whitening.  Del Mar Highlands Restorative Dentistry has a wide scope of the latest and advanced techniques in cosmetic dentistry that can fill the needs of your dental problems. Aside from teeth whitening and implants, veneers, bonding, gum recontouring crowns, bridges and fillings are procedures that can be done with the utmost level of expertise and competence.
To learn more about the cosmetic opportunities available to our patients, we encourage you to make an appointment to consult with a member of the Del Mar Dentist Highlands Dentistry team at our Del Mar office.
Call us today at (858) 350-1005 to learn more about how we can help you smile brighter.
Make an Appointment
We will do our best to accommodate your busy schedule. Schedule an appointment today!
Schedule Now
Services
We provide comprehensive oral health care for all of our clients. Learn more about all the services we provide.
Read More
Testimonial
"I had a great experience here with the friendly staff, informative Dentist, and state of the art equipment and procedures. I will be back for sure."

– Robert B.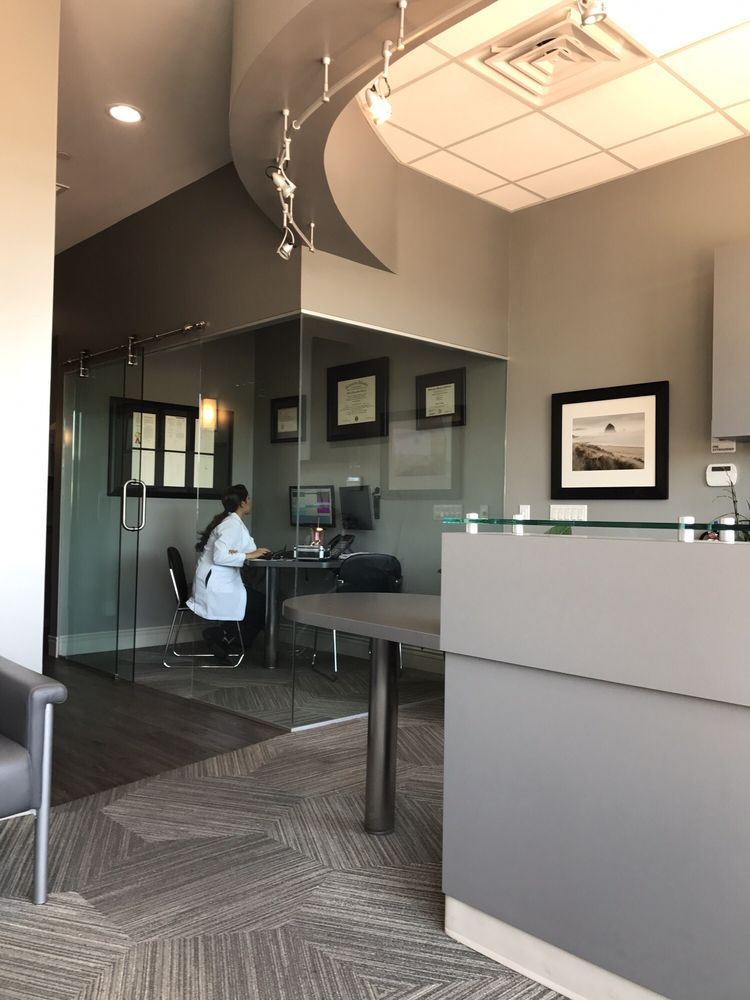 Del Mar Dentist Highlands Dentistry
23 reviews
12925 El Camino Real
Ste J22
San Diego, CA 92130

Our Google Reviews
Amazing office. Clean and modern and they have the most up to date technology. The doctor is at the top of his profession.
My teeth are sooooo clean! Great work! Love this dentist! Office staff is so friendly! Thank you!
I have a great experience with Dr. Jessy Sidhu and the way their team sort my dental problem with their latest techniques. Such an amazing team with the focused aim to treat patients in best way. I would highly recommend them to anyone who is searching for the best dentist.