If your teeth are stained, discolored or yellowed, then consider teeth whitening as the best and only option for removing these stains. If so, it's normal to have questions about what are the benefits of professional teeth whitening compared to over-the-counter options, what to expect from this popular cosmetic dentistry procedure, and how long the results will last. Below, our Del Mar dentists answer six of the most frequently asked questions concerning cosmetic dentistry and teeth whitening.
Why should I prefer and choose professional teeth whitening?
Professional teeth whitening is the safest, the fastest and the most effective way to whiten your teeth and get rid of the tough stains, which were caused by smoking, red wine, and drinking coffee. Over-the-counter whitening agents lack the bleaching power which is necessary to remove these stains. Most over-the-counter options can take several weeks to whiten your teeth truly. In less than one hour, in-office whitening can lighten teeth by several shades. Teeth can be whitened up to 10 shades in just an hour!
Does teeth whitening treatment hurt?
Some sensitivity is normal following professional teeth whitening. However, the sensitivity that you are experiencing should vanish after a few days. Also, to protect the tooth enamel from destruction and damage professional teeth whitening systems commonly feature a buffer within the gel. Big thanks to advances in cosmetic dentistry; even patients with sensitive teeth can safely have their teeth whitened.
Will professional teeth whitening causes gum irritation?
Unlike over-the-counter whitening options that are commonly one-size-fits-all, professional whitening is specially made for you; it is customized to the size and shape of your mouth. This means the bleaching agents will not overlap the gum line, which is a common source of tooth pain in over-the-counter whitening. Our dentist's professional whitening treatment is customized to each patient's specific needs.
What should I expect from professional teeth whitening?
Professional teeth whitening in Del Mar Highlands Dentistry office is genuine and sincere; it is a hassle-free procedure that truly whitens teeth and greatly boosts confidence. Most in-office treatment sessions can be completed in just over an hour. During an in-office whitening treatment, a Del Mar Highlands dentist will first administer and apply a concentrated peroxide-based gel directly to your teeth. This gel is then activated by heat or light. Teeth are up to 10 shades lighter right after the treatment. Professional tooth whitening does not cause permanent damage to the enamel or any other tooth structure.
How long does teeth whitening last?
According to the American Academy of Cosmetic Dentistry, professional whitening results commonly last between one and two years, even though some studies report that teeth whitening may last for up to 10 years. To extend the length of your whitening results, you should avoid drinking coffee, tea, red wine and smoking – all of which cause staining.
Can my teeth be whitened if I have crowns, veneers or fillings?
Teeth whitening will not change the appearance of porcelain veneers or crowns, even though some bleaching agents can temporarily decrease the bonding strength between enamel and composite restorations. If you have crowns, veneers or fillings, talk to our dentists to learn more about the safest whitening options. Don't hesitate to give us a call. Our dentists will be happy to assist you and answer questions that still bother you about teeth whitening.
Make an Appointment
We will do our best to accommodate your busy schedule. Schedule an appointment today!
Schedule Now
Services
We provide comprehensive oral health care for all of our clients. Learn more about all the services we provide.
Read More
Testimonial
"I had a great experience here with the friendly staff, informative Dentist, and state of the art equipment and procedures. I will be back for sure."

– Robert B.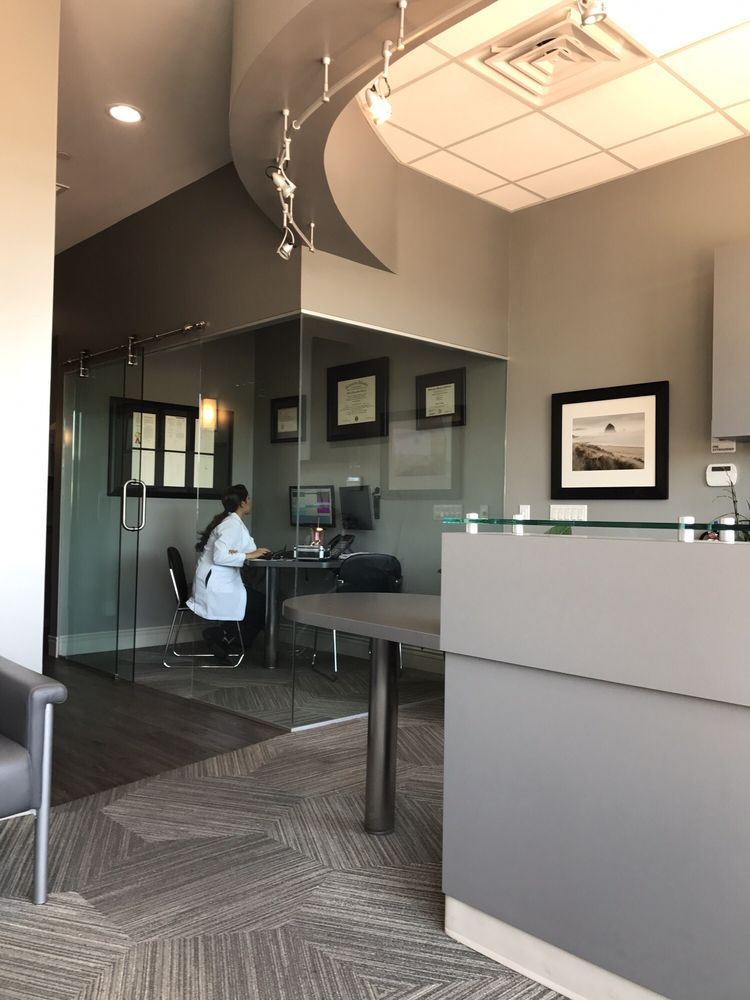 Del Mar Dentist Highlands Dentistry
24 reviews
12925 El Camino Real
Ste J22
San Diego, CA 92130

REQUEST_DENIED: You must enable Billing on the Google Cloud Project at https://console.cloud.google.com/project/_/billing/enable Learn more at https://developers.google.com/maps/gmp-get-started