Del Mar Affordable Dental Exams
The American Dental Association highly endorsed that every kid and adult must undergo dental checkup at least twice annually. But, for people who have problems with the bone, teeth, and gums and other medical conditions must visit their dentists more frequently. The dental team of Del Mar Highlands Dentistry is committed to providing a good foundation for dental and oral health wellness. The team is dedicated to making sure that patients are provided comprehensive, personalized care during their checkups.
The Dental Examination
In your first check-up at Del Mar Highlands Dentistry, the team will do a thorough examination. The examination will cover a detailed review of your dental and medical history and an assessment on your current oral health and the contributing factors. The team will also evaluate the extra oral health of the TMJ or temporal mandibular joint, head, and neck along with the intraoral health of the jaw bones, teeth, tongue, gums, and soft tissues. We highly regard the fact that each person is different and has unique needs and thus entails a personalized treatment plan. Often, a simple talk on the right frequency and routine of care and the products to use are all what patients need. There are also times that an action plan aimed at dental wellness is needed after reviewing a patient's health, medications, lifestyle habits, and diet, which may be causing to diseases of the bones, gums, and teeth.
The examination begins with getting X-rays. It's recommended that a full mouth series of X-rays is done and also a digital panoramic radiograph for every five years. X-rays aren't necessary in every checkup; the dentist will evaluate if new X-rays are needed based on the patient's dental and medical history. After the x-rays, the hygienist or doctor will then perform extra oral checkup followed by intraoral checkup. Our team will then do an oral cancer screening and with the use of a video cam to check and record complete info of the surface and every tooth. After which, we proceed to record all the gum pockets of the patient's gum to know the kind of dental cleaning required. Once the findings are reviewed with the patient, we are going to decide on the right action to bring about dental wellness.
Comprehensive Affordable Dental Cleaning
After the checkup and assessment of your bone and gum health, one of your skilled and experienced dental hygienists will do the right dental cleaning. The frequency of cleaning is determined based on your current oral and medical health. This lets us be hands-on regarding your oral and dental care. A professional cleaning helps with your oral hygiene at home. We highly recommend brushing three times a day and flossing once a day for adults while brushing two times a day and flossing once a day for children. We will also talk to you about the proper products to use like toothpaste, toothbrush, floss, and mouth rinse.
.
Digital Imaging
Our office utilizes digital imaging and software so we can accurately plan the right treatment or procedure that will improve the looks and overall health of your teeth. This software is perfect for individuals who want to undergo cosmetic procedures to check how our Del Mar cosmetic dentistry can shape up their looks before a particular treatment is done. Digital Imaging also lets us record your dental procedure and case. We are going to take digital pictures of your teeth, smile, and face to give us a dental record and provide us graphical records of the treatment.
Digital X-Rays
Our office also has digital X-rays. This is a modern alternative compared to the traditional X-rays, which are taken using films and developed with the use of chemicals. Digital X-rays use less radiation and are convenient since you can get the results in just seconds. The results are kept on the computer and viewed using improved features and the developed diagnostic ability of our team. The results can also be sent to patients, other health care professionals and insurance companies in digital electronic format.
Intraoral Camera
For us to clearly check your teeth and gum's condition, we use small intraoral cameras. Using this technology lets us assess by zooming in with extreme precision on problem areas. Full-color pictures from the intraoral camera are forwarded to a computer screen so our team can see clearly and analyze problems earlier compared to traditional dental technology. Since the images can be seen on big screens, patients have the chance to see the problematic areas and better understand the dental procedure being suggested and done.
Complications in the temporal mandibular joint can result in pain or soreness in the jaw and muscles, trouble closing your mouth, headaches, clicking or popping of the jaw and headaches. A lot of people have problems with the temporal-mandibular joint due to involuntary behaviors of grinding their teeth or clenching. Such problems are because of trauma to the head and neck area, improper biting or rotated teeth. The effect is a change in the joint position of the temporal-mandibular joint, biomechanics and forces in the mouth and the head and neck's musculature. There are different treatments for such problems which include constructing a custom bite guard to relax muscles, adjusting your bite, replacing missing teeth, relieve clenching or grinding, filling gaps between the teeth, moving teeth and correcting a misaligned bite that is contributing to the issue. Our team at Del Mar Highlands Dentistry can help in relieving problems at the temporal mandibular joint.
Call us today at (858) 350-1005 or request an appointment online for your affordable dental examination and cleaning.
Make an Appointment
We will do our best to accommodate your busy schedule. Schedule an appointment today!
Schedule Now
Services
We provide comprehensive oral health care for all of our clients. Learn more about all the services we provide.
Read More
Testimonial
"I had a great experience here with the friendly staff, informative Dentist, and state of the art equipment and procedures. I will be back for sure."

– Robert B.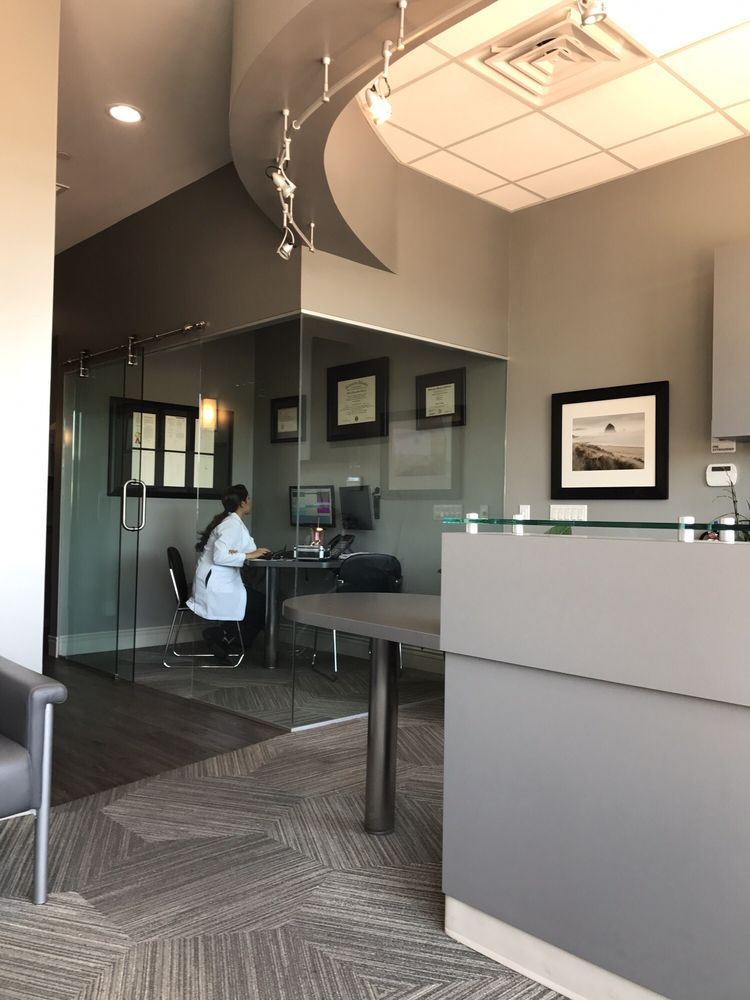 Del Mar Dentist Highlands Dentistry
24 reviews
12925 El Camino Real
Ste J22
San Diego, CA 92130

REQUEST_DENIED: You must enable Billing on the Google Cloud Project at https://console.cloud.google.com/project/_/billing/enable Learn more at https://developers.google.com/maps/gmp-get-started