Del Mar Dental Implants
Do you have missing teeth, or are you soon to get an extraction? Dental implants are usually the best solution for missing teeth because of their natural look and feel. Del Mar Dentist Highlands Dentistry can provide you with dental implants that look as good – or better – than the teeth that they replace.
Who Needs Dental Implants?
Dental implants are appropriate for almost anyone who has lost one or more teeth. Nearly 70 percent of all adults aged 35 to 44 have lost at least one tooth. Gum disease, accidents, tooth decay, and failed root canal can all contribute to tooth loss. Because of these conditions, more than a quarter of all adults have lost all of their teeth by the time they reach the age of 74. Fortunately, a Del Mar oral surgeon can replace these missing teeth with dental implants.
Twenty years ago, you would have had no other choice but to replace missing teeth with removable dentures or a fixed bridge – neither are an ideal option. Removable dentures slip and slide, and they can prevent you from eating your favorite foods. Worse yet, dentures can make an embarrassing clicking noise when you talk or eat.
Fixed bridges stay in place but often look unnatural and can negatively affect nearby teeth. Some studies suggest 30 percent of nearby teeth suffer from some sort of failure within five to seven years of sitting next to a bridge or partial. Furthermore, you will need to replace removable dentures and fixed bridges every 7 – 15 years, as recurrent decay or gum disease cause these dental appliances to fit poorly or fail.
Del Mar Oral Surgeons Provide a Better Solution: Dental Implants
Our Del Mar dentist, Dr. Sidhu, suggests a better solution to your missing teeth: dental implants. These implants are permanent – the vast majority of dental implants placed 20 years ago are still in service today. Dental implants become a permanent part of your beautiful smile, so they always look and feel natural with no slipping or clicking.
A dental implant contains three parts: a titanium implant, an abutment, and a crown. A Del Mar oral surgeon implants a titanium rod into the jawbone; the titanium eventually fuses with the jawbone, creating a strong and permanent structure. The abutment fits over the titanium and protrudes above the gum line. The crown snaps onto the abutment to create a natural looking tooth.
Dental implants are the best solution for missing teeth for most people, but they may not be right for you. Smoking reduces the success rate of dental implants but you may still use them if you smoke. Bone loss can sometimes be a problem as well, but a bone grafting procedure can improve bone density, allowing your oral surgeon to place the implant safely and securely.
Contact the restorative dentistry experts at Del Mar Dentist Highlands Dentistry to learn more about dental surgery and dental implants.
Make an Appointment
We will do our best to accommodate your busy schedule. Schedule an appointment today!
Schedule Now
Services
We provide comprehensive oral health care for all of our clients. Learn more about all the services we provide.
Read More
Testimonial
"I had a great experience here with the friendly staff, informative Dentist, and state of the art equipment and procedures. I will be back for sure."

– Robert B.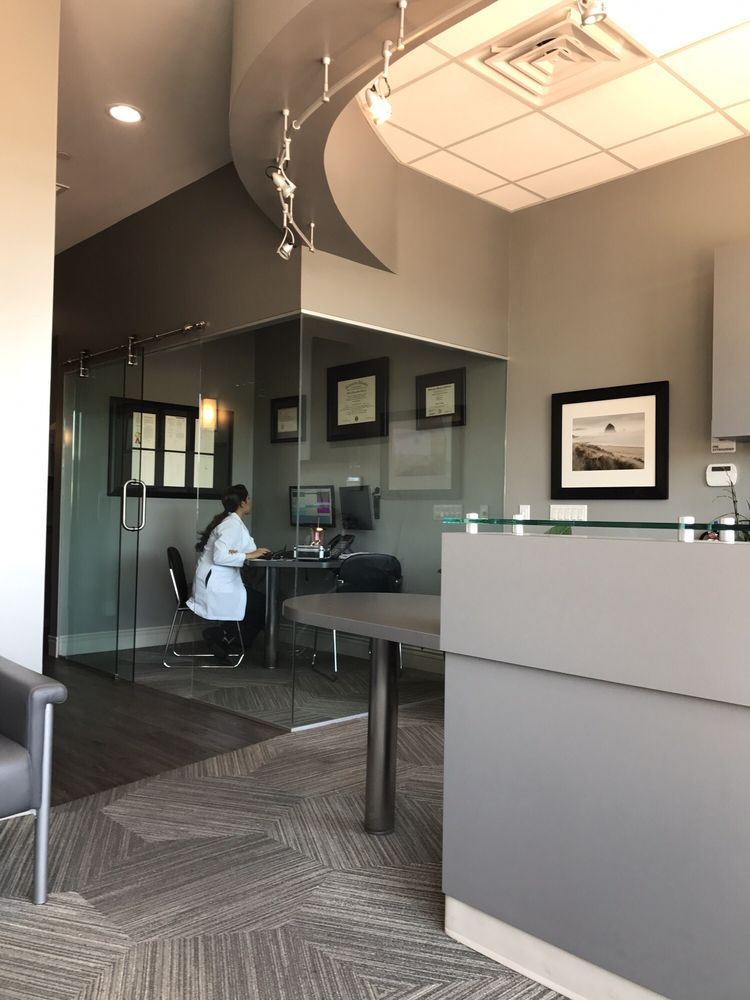 Del Mar Dentist Highlands Dentistry
24 reviews
12925 El Camino Real
Ste J22
San Diego, CA 92130

REQUEST_DENIED: You must enable Billing on the Google Cloud Project at https://console.cloud.google.com/project/_/billing/enable Learn more at https://developers.google.com/maps/gmp-get-started