Del Mar Dental Crowns
Dental crowns play a significant part in corrective and restorative dentistry. These strong, appealing tooth covers can give profitable assurance against infection, add structural strength to weakened enamel and extraordinarily enhance the look of damaged or stained teeth. Manufacturing and fitting a crown is a moderately clear process; even along these processes, you should take consideration to choose a restorative dental specialist with the right experience, competence, and tender loving care to guarantee a solid match and appropriate function. Here at Del Mar Highlands Dentistry office, our corrective dental specialist in Del Mar is more than qualified to give you an incredible and great corrective and restorative dentistry experience.
Crowns are vital at times, particularly when the tooth enamel has been fundamentally compromised. For example, if you have a root canal done, a large portion of the tooth might be open to future septicity and infection. A crown can "cap" the veneer surface to avert new germs or food particles from entering the inner portions of the tooth. In the event that a huge filling has dropped out, or the tooth has ended up broken, the resulting weakness of the enamel could prompt to more broad damage unless your dental specialist adds a crown to strengthen the enamel.
Crowns are likewise a vital part of dental restorations, specifically, bridges and implants. In the event of permanent bridge fitted, the ends of every bridge are crowns securing this type and form restorative dentistry in place. If you opt for dental implants, the metal posts that contain the "roots" will be topped by crowns to generate a normal and natural-looking result. Crowns can likewise give more broad cosmetic improvement than veneers, which just beautify and strengthen the front sides' portion of teeth. In the event of a prominent tooth that is totally stained or obviously broken, our restorative dental specialist can fit a crown to give you more confidence in your precious smile.
To set you up for a crown, our Del Mar dentist will remove some the enamel to pare the tooth down sufficiently enough for it to get a crown and hold it safely. Impressions of this new shape then empower our dentist to make a permanent crown that will fit the formed tooth superbly. We can utilize porcelain colored to match your other teeth, or we can make the crown out of gold or silver if you wish to. (Porcelain can likewise be fused to metal for additional quality.) While you are sitting and waiting for the permanent crown to be made, our restorative dentist will cement an interim crown into place. Once the permanent crown is already prepared and ready, we will make any final adjustments, which are necessary for an agreeable and comfortable fit, including follow-up appointments as required.
Need Cosmetic or Restorative Dentistry?
Contact our Del Mar cosmetic dentist to see if dental Crowns make well for you. We can give you a stronger, more beneficial, more delightful smile.
Make an Appointment
We will do our best to accommodate your busy schedule. Schedule an appointment today!
Schedule Now
Services
We provide comprehensive oral health care for all of our clients. Learn more about all the services we provide.
Read More
Testimonial
"I had a great experience here with the friendly staff, informative Dentist, and state of the art equipment and procedures. I will be back for sure."

– Robert B.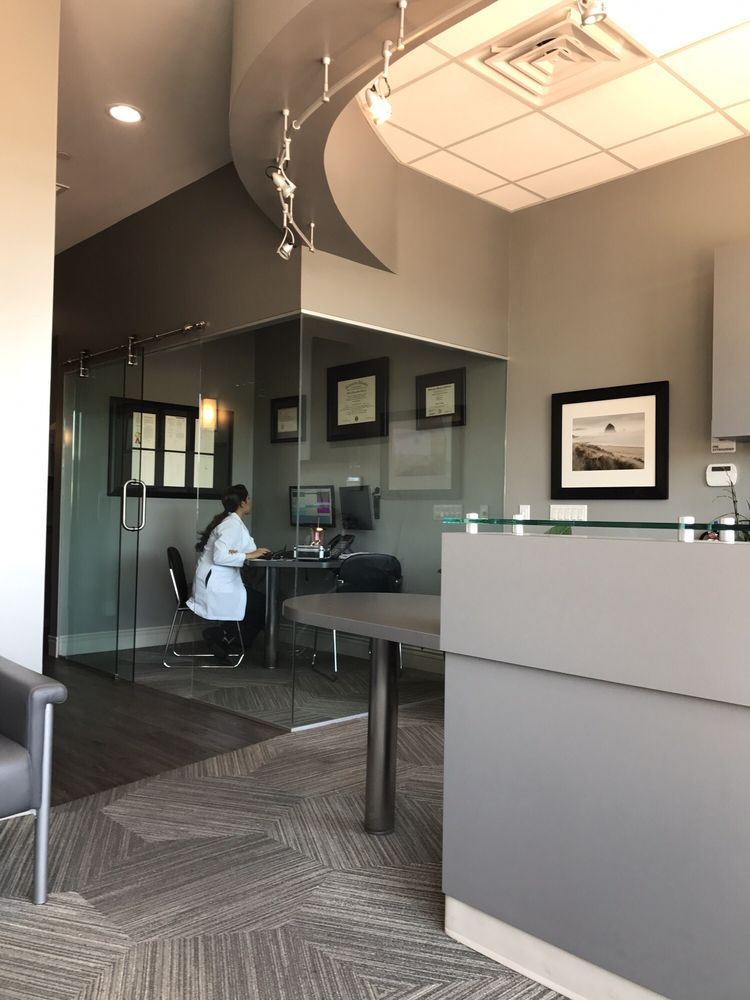 Del Mar Dentist Highlands Dentistry
24 reviews
12925 El Camino Real
Ste J22
San Diego, CA 92130

REQUEST_DENIED: You must enable Billing on the Google Cloud Project at https://console.cloud.google.com/project/_/billing/enable Learn more at https://developers.google.com/maps/gmp-get-started