Del Mar Dentist Highlands Dentistry Testimonials
We value our patients' experience atDel Mar Dentist Highlands Dentistry. If you are currently a patient and have had an enjoyable experience at our Del Mar office, we invite you to leave us a review online through any of our social networking sites. Also, please feel free to complete the following Client Experience Questionnaire. The Questionnaire is in Adobe Acrobat format, and requires the free Acrobat Reader® to view.
Download & Print Questionnaire
If you are currently a patient and have not had an excellent patient experience, please contact our office at (858) 350-1005 or send us an email. We strive to provide a great patient experience and the finest in dentistry services. We take all feedback very seriously and are interested to learn where we can improve our practice.
---
Lindsey L.
"We have been patients for over 7 years. First dentist we ever visited when we moved here, just because he happened to be close to our home and did we ever luck out! Dr. Sidhu is AWESOME! So great with my kids! He was really great with me too and I am a big giant sissy who is very hard to get numb :-)"
---
Kimberly E.
"BEYOND PERFECTION…I can't even believe that I am writing a positive dental review because I am so terrified with dentists ever since, due to a very bad experience with a different dentist. I will try to make this short. My regular dentist told me that it was time to redo my six front upper crowns. Twelve years had passed, and I was beginning to get decay under my crowns. This was not good news for me, due to the experience that I had previously that caused me to end up having these crowns in the first place.I knew that I had to find the best of the best because these are my front six teeth, my smile, so there would be no hiding these crowns. After researching many dentists, I ended up scheduling a consultation with Dr. Jessy Sidhu I know this sounds so crazy, but I was sweating hard while walking along to his office.  As I sat with Dr. Jessy Sidhu and told him of my fears, concerns, and desires for my new smile, he turned my fear into actual excitement. He listens with such compassion, and practices with cutting edge technology. He promised me that I would not only be in wonderful hands but would be thrilled with the result. My appointment was on Tuesday, and I was lucky enough to be a candidate for same-day placement of my new crowns. I can't even begin to express my gratitude to Dr. Jessy Sidhu, and his wonderful team. I was so delighted of my new crowns. They are so beautiful and so thankful to Dr. Jessy Sidhu for eliminating my fears of the sight of dentists. It's amazing what one bad experience can do to you, but it's also amazing Dr. Jessy Sidhu was able to turn that all around for me. I can't thank him enough for my beautiful new smile, and his team for treating me with gentleness. I urge anyone who is reading this to look no further!!!!! It feels so good to say I LOVE MY DENTIST!!!!!"
---
Kristin V.
"I am not a big fan of the dentist. To be honest I DREAD it. Not only for the obvious and sometimes painful reasons but because I have had bad experiences with the actual out of pocket cost being handled inaccurately appointments being scheduled and then waiting for hours to actually get in, and so on and so on. SO… after way too long I finally sunk my teeth (pun intended) into the task of finding a dentist and scheduling an appointment. This office came highly recommended by a few of my friends. His office staff is friendly, competent, and efficient. Literally from the initial phone call to schedule the appointment to the dentist himself calling me a couple of hours after the appointment to check on me and see if I had any questions was the best customer service experience I have had, LET ALONE at the dentist."
---
Robert B.
"I had a great experience here with the friendly staff, informative Dentist, and state of the art equipment and procedures. I will be back for sure."
---
Amy T.
"This is one of the most friendliest offices I've been to. I came here after having some issues w/ the tooth from hell. Literally. I put this pain up there w/ my kidney stone, without the morphine available. I was at my wits end and was alternating between 3 alleve a day and orajel (which made it worse). This ended up being a cracked tooth (pre-molar) which only Dr. Jessy found. I find it hard to believe that in the course of 3 years and 3 different dentists in 3 different states couldn't find this problem and who simply told me to adjust myself to my tooth sensitivity by using sensadyne.  
I walked into Dr. Jessy's ofc praying to find out what in the blazes was wrong w/ my tooth that made me want to kill myself and he found it in a short 3-5 view of my tooth – even w/out an x-ray. He did x-ray this just to confirm, and indeed my tooth was cracked. I had a root canal and in  the end almost a year later I had to get the entire tooth extracted and implant put in but I was just glad someone was able to help me. This place is definitely a pretty penny, but as they say you get what you pay for. I plan on keeping my teeth forever so its worth it to get rid of my pain and not have to repeat this type of hell ever again."
---
Dalisa C.
"Dr. Sidhu and his staff make visiting the dentist a much more tolerable experience!  They have gone above and beyond for myself, my husband and my two daughters.  Gentle, patient, attentive and they always seem to know who we are when we walk through the door."
---
Marc Chemidlin
"I've been seeing Dr. Sidhu since I moved to Vegas 5 years ago and I have nothing but great things to say about his practice. Dr. Racanelli is new to the office and I was a little apprehensive about seeing a different dentist but he was very professional and personable. Zero complaints and a fantastic addition to the team. 5 stars all around!!"
---
Leah Masci
"Dr. Jessy and his team are the only dental team I would recommend in the valley. From the first time I set foot in their office, I've felt totally comfortable, like family. Dr. Jessy doesn't like pain and, for a gal who needed (and is still undergoing) major reconstruction of each quadrant of my mouth, I cannot stress how much this means to me! It's pretty safe to say that no one likes going to the dentist; it's the only part of our features that, if not maintained properly, will fall out and impact our appearance and functionality, I used to consider it a necessary evil until I came to this practice and they're really the game changers. Leslie has a gift for making the billing quick, painless and easy to understand. Angela will help put your mind at ease while waiting for Dr. Jessy to get to business and even if you're just in for a cleaning, Kathleen excels at making what could be a rough experience as easy, comfortable and quick as possible. From the moment you arrive to the moment you leave, you'll know the difference and wonder why you ever went anywhere else. Kudos!"
---
Becki Luttrell
"Dr. Jessy is the greatest Dentist I have ever had (and I have had many). Besides having the most upbeat personality, does not waste your time or add in so much "Work" that you are forever indebted to your mouth, he is patient, allows you to make payments when you can make them, has the best staff of people I have ever met, is very flexible with MY SCHEDULE. I have been to him for years now and will do whatever I can to continue to recommend them and continue on with them. Makes me want to go to the Dentist and EVEN floss. Great work ALL OF YOU and do not stop, your on a fast track here and I just hope that life is as good for you as my smile is becoming for me !!! Thank you all!"
---
Mandy-Lynn Suyat
"Everyone within the office is extremely professional and so friendly! I was greeted with a warm welcome and I am not a fan of having to go see a dentist, but everyone made me feel extremely comfortable. Making the appointment went so smoothly- from getting down the personal info, insurance info, all the way down to an expected payment… and on the day of my appointment- every procedure was explained thoroughly, and if another procedure was needed or suggested, I was quoted a price right then and there and I was asked first if it was something that I wanted to be done that same day. Everyone had such a positive attitude. I enjoyed the conversations and the shared laughs. They really put their clients first! Thank you Dr. Sidhu and Staff! You all run an amazing workforce!"
---
A Google User
"***BEST DENTIST IN TOWN*** Dr. Sidhu and his Girls are AMAZING so caring and compassionate (from the front April & Leslie) (to the back Angela,Karrah & Kathleen) I recommend everyone I know to come to Dr. Sidhu's office for all Dental work!!!!! :)"
---
Joey Berroya
"Dr J is the best! and i cant say enough good things about his staff. Dr J is very direct and straight forward to the procedures you need and don't need. he wont recommend a procedure if you dont need it. he is also a perfectionist. he wont stop until your dental work is close to perfect. ive been getting non-stop compliments for the veneer work he did. for me, you're not getting the best dental treatment if you're not getting it from Dr. Sidhu."
---
A Google User
"Dr. Jessy Sidhu and the entire hygientist team is outstanding. The front office team is professional and has fabulous follow through. I appreciate their gentle touch and detail explanations of any work needed. Under the care of this team and their suggestions for the last 5+ years, my last cleaning only took 35 minutes and my teeth are in the best shape ever. I have recommended 6 people to Dr Sidhu and they have all been very impressed with the service. This is by far the best dental team in the city, and that I have ever experienced. I especially love their text message reminder system."
---
A Google User
"The most fun you could have at the dentist!! The other reviews sum it all up; the most amazing, compassionate, and detailed dental team I have ever experienced!! Dr. Jessy has already been referred to 5 other friends of mine in one short year and all are as equally delighted with the care they have received. Kudos!!"
---
A Google User
"The whole team is top notch and Dr. Sidhu is by far the best dentist i've ever had. Obviously, they do a great job at providing the best results … but the best part is the customer service and overall experience … from the friendly staff to the personal tvs, you really don't feel like you're going to the typical dentist"
---
A Google User
"I have had the great pleasure of have been referred to Dr. Sidhu by a highly respected Endodontist. He said, Dr. Sidhu's work is textbook and that his own staff go to see him. I went with some tripdition, due that having bad experiences with several dentists. I look forward to going now. I am delighted to say this is the best dental experience I have ever had due to his techniqual skills, combined with a caring personality. That also goes for his staff's help and support. I am 65 years old and my dental health is better than it has ever been in my life."
---
A Google User
"Dr. Sidhu and his dental techs are the best dentistry I have been to! They are amazingly talented at doing regular cleanings and Dr. Sidhu is the best for doing a filling (if needed). More times than one, I have told Dr. Sidhu that I wanted some service done, such as one hour whitening, or molar sealing. And more times than one, he talked me out of it. He is not interested in making money off of his patients. He is interested in being the best doctor he can be though, and if he sees that you are going to spend a lot of money on a service that you don't need, he will talk you out of it. And that, right there proves what a great dentist he is. Best dentist, right here."
---
A Google User
"I can't stop telling people about Dr. Sidhu and his staff! I neglected my dental care for years, because I had experienced horrible dental appointments in the past. The damage was done, and I had to have work done before things got worse. I had seen another Dentist, and was told I needed a bunch of root canals and crowns…and the treatment plan total was several thousand dollars. I am so thankful that I made an appointment with Dr. Sidhu. What an amazing office of great people! He understood my anxiety, his staff made sure I was comfortable, and he repaired my teeth without doing unnecessary root canals and crowns. That saved me so much money! I have so much respect for Dr. Sidhu and his staff, visiting his office is worth driving across town for."
---
A Google User
"I have been a Patient of Dr. Sidhu for the past 5 years he is the most professional and caring Dentist I have ever been to. The staff is always friendly and attentive to my needs. I can say I LOVE GOING TO THE DENTIST!!!!! I would recommend Dr. Sidhu to everyone."
---
A Google User
"Dr. Sidhu and his team are amazing! I have never felt so comfortable at the dentist. The service and care delivered by Dr. Sidhu and his staff have my family and I looking FORWARD to each visit. They are great with my kids and have taught them good hygiene and continue to encourage them to stay healthy. Dr. Sidhu and Kara are amazing and I wouldn't trust my teeth or my children's teeth to anyone else!"
---
Sara C.
"The staff and Dr. Sidhu are so wonderful! Beginning with the front desk check-in, all the dental hygenists, efficiency of the cleaning/exam and the ease at checkout, the entire staff makes you feel very comfortable and at-home. I've been a patient here for a couple years and have had amalgam fillings replaced with white fillings, bleaching (w/ trays) and the normal 6 month cleanings. All of my experiences have been above par. I'm always referring my friends to this office! Kudos to all the girls and Dr. Sidhu! On a side note, I really liked the aroma therapy neck pillows you used to use!"
---
A Google User
"Dr. Jessy Sidhu is the best dentist I have ever had. He and the entire staff are friendly and caring, great customer service. I actually love going to the dentist (this dentist, that is). I can't imagine going anywhere else and having the same great experience. I have nothing negative to say about this dentist and the staff."
---
A Google User
"Dr. Sidhu's dental clinic is by far the best dental that I've ever been to. Their facility is neat, clean, and up-to date. In addition, the workers are very friendly and they really care about their patients. Dr. Sidhu and his team helped me fix my teeth using years of braces and the process has been very smooth. I've heard horror stories from people who had braces before, but I never had any problems with mine thanks to Dr. Sidhu and his team."
---
A Google User
"My Sister (Crystal) first introduced and insisted that I go to Dr. Sidhu shortly after he opened his office and I have to say it was the BEST advice she has given me!!! My son (Malik) was terrified of going to the dentist!! Dr. Sidhu is his first and ONLY dentist that he will go too!! My son now reminds me when he needs to go for a cleaning and/or check-up!! Dr. Sidhu and his staff is the BEST!!! I always recommend him EVERY chance I get!!! I cannot say enough encouraging words that will describe the ABSOLUTE WONDERFUL Doctor he is!!! I could go on and on about how wonderful Dr. Sidhu and his staff is but you need to check him out yourself……trust me, you will not be disappointed!!!! THEY ARE GREAT!!!"
---
A Google User
"Dr. Sidhu is a terrific dentist and his staff is friendly and knowledgable. Jessy explains options and provides long term guidance for optimal dental health which has helped me as I get older. I recommend Jessy highly as he is both professional and caring."
---
A Google User
"Awesome experience! I love this office! Very comforting, informative, and refreshing! I've never had such a great experience at a dental office. I highly recommend Dr. Sidhu and his lovely staff to anyone looking for a great dental experience!"
---
A Google User
"Dr Sidhu and his team get a five star rating from me! Dr. Sidhu is so opposite of most dentists. For example – Dr Sidhu is the type of dentist that cares about the quality of the treatment he gives his patients, rather than how many patients he can see a day which is the case with 90% of the other dentists. Also, he does not do any dental work unless it is absolutely necessary!"
---
A Google User
"My daughter broke her dang tooth diving into the pool. Dr. Sidhu not only came to the office after hours from home, but fixed her up in less than an hour. He was so great with her, and the entire staff went out of their way for us, again, all after hours. It was the best dentist experience I have ever had. I totally expected to have called 10 dentists and thought I would have had to wait till the next day. He was the first person I called after we googled him and he totally made our day!! THANKS SO MUCH DR SIDHU AND STAFF!! YOU GUYS ROCK!!"
---
A Google User
"We started working with Jessy Sidhu and his staff for the past two months. It is quite clear that Dr. Jessy is a professional and knowledgeable dentist. In addition, Dr. Jessy and his staff are very polite and professional. As one of the most advanced dental offices, Dr. Jessy and his staff provide cosmetic dentist services like teeth whitening and dental implants as well as orthodontist services like Invisalign. My experience with Dr. Jessy and his staff has been nothing but positive and I encourage anyone in the area that is in need of a great dentist to call Dr. Jessy Sidhu."
---
A Google User
"I can't add anything more than what has already been said. Everyone I have had contact with has been friendly, compassionate, competent, and honest. I drive from Durango/Farm area and won't bother to look for a dentist in my area. I have found, absolutely, the best dentist ever."
---
A Google User
"The entire experience has been wonderful. From the greeting you get when you call in, the honest and attentive dentist and hygenists, to the thorough and helpful billing staff. Scheduling is a breeze and they are great about reminding us of appointments. Really everything about the service they provide is top notch."
---
A Google User
"Dr. Sidhu is the best dentist I have ever been to. He has a very relaxing, comforting office. Staff is very helpful, competent, and welcoming. Great experience, would totally recommend this office to anyone."
Make an Appointment
We will do our best to accommodate your busy schedule. Schedule an appointment today!
Schedule Now
Services
We provide comprehensive oral health care for all of our clients. Learn more about all the services we provide.
Read More
Testimonial
"I had a great experience here with the friendly staff, informative Dentist, and state of the art equipment and procedures. I will be back for sure."

– Robert B.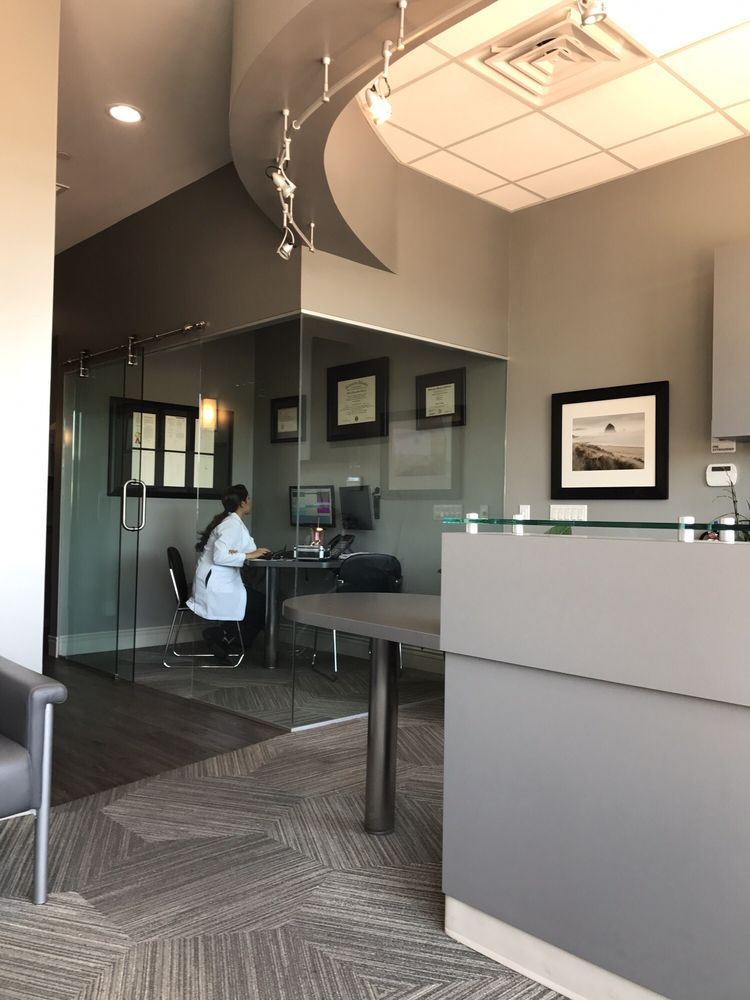 Del Mar Dentist Highlands Dentistry
24 reviews
12925 El Camino Real
Ste J22
San Diego, CA 92130

REQUEST_DENIED: You must enable Billing on the Google Cloud Project at https://console.cloud.google.com/project/_/billing/enable Learn more at https://developers.google.com/maps/gmp-get-started